About Data Science for Arts and Culture
A consolidation
This newsletter is an attempt to consolidate all of my outputs and Data Science for Arts and Culture is the umbrella term I am using to do that. The diagram below breakdowns my outputs into three areas: cultural data science; machine learning for creativity and design; and, computational photography.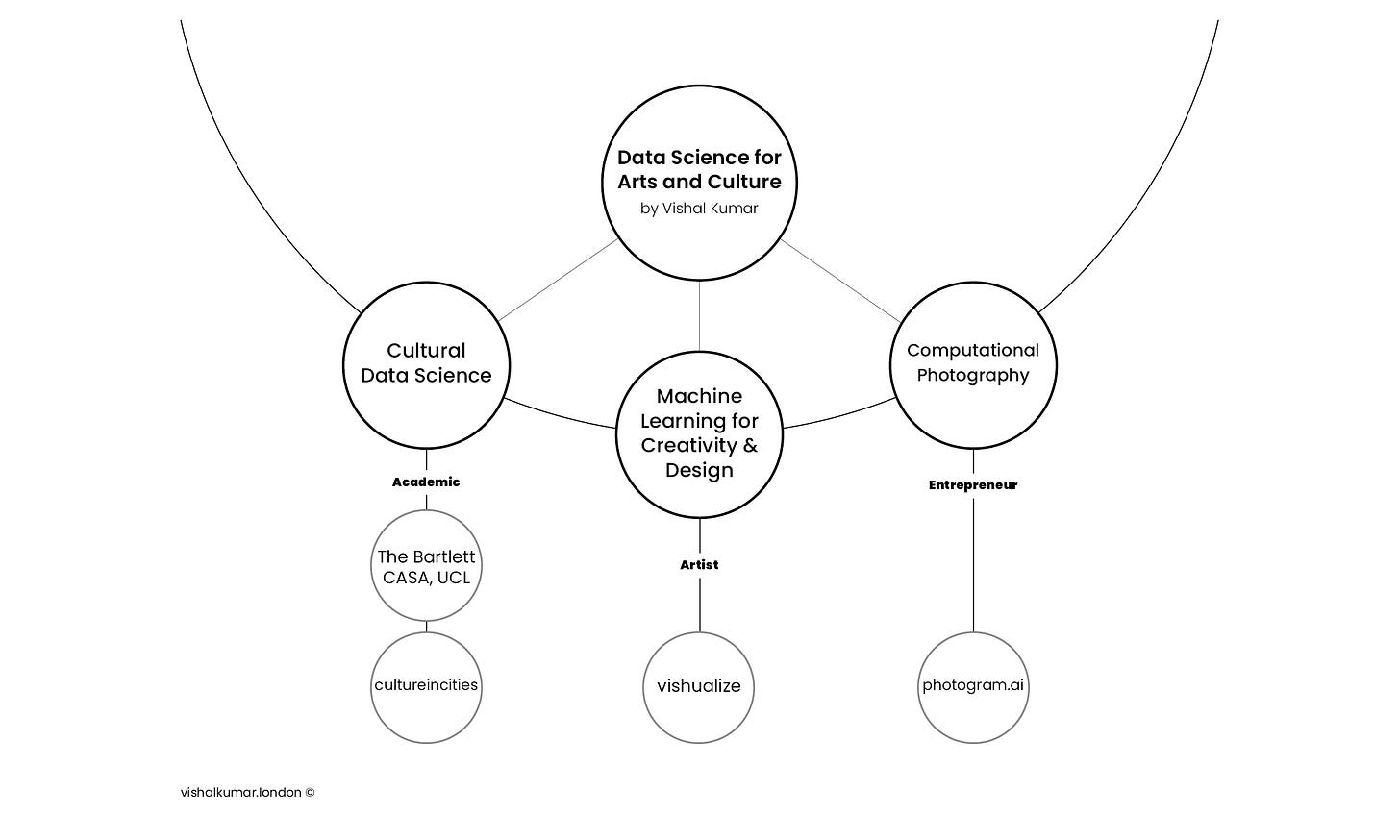 I've brought data science to arts and culture in a number of ways and across a variety of roles as an:
I'm also part of the Culture in Cities Research Network and Museums AI Network, I am on the Technical Reference Group for the next UK City of Culture, Coventry 2021, and I led data science for Waltham Forest Council as part of London Borough of Culture 2019. Before this, I worked as a Forward Deployed Data Scientist at Sotheby's and studied at the Sotheby's Institute of Art and the London School of Economics.

Subscribe to Cultural Data Scientist
People